The Adventure Bike Gathering 2019
Join us for the 2nd annual Adventure Bike Gathering in Vernon, British Columbia.
September 3rd to 6th (Tuesday – Friday)
This event has no competitive components. We're just a bunch of Dirt Chimps on big bikes setting out to ride a variety of dirt adventures around the local mountains.
2019 ADV Gathering Quick Notes
4 Days of Riding the Best of the North Okanagan – DIRT!
Progressive Skill Sharing Sessions – Become a Better Rider. It's time to "Level Up".
Bring Your Spouse! Our wives are taking the week off work to have some stellar days in the Okanagan, then join the riders in the evening to all whoop-it-up together!
This is a FREE event. You do, however, need to sort out your accommodations and pay for your own meals. Cool?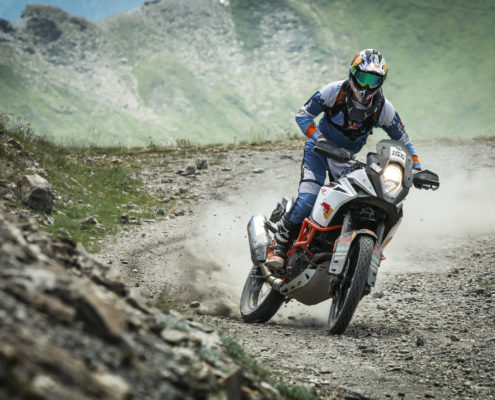 http://www.theadventurebikegathering.com/wp-content/uploads/2018/02/KTMAdventureRally2017.jpg
1667
2500
Scott Chisholm
http://www.theadventurebikegathering.com/wp-content/uploads/2019/01/The-ADV-Gathering-300x138.jpg
Scott Chisholm
2018-02-21 03:42:43
2018-10-01 00:54:51
5 Tips for Riding Dirt and Gravel Roads
Ambassador Guided Rides
Our local Ambassadors are happy to show you some of our favorite routes. There is no charge for these events. We're just some guys (and possibly gals) going out for a ride.
Each day we will be breaking into two groups.
Novice & Intermediate Dirt Riders
Intermediate & Advanced Dirt Riders
Each day includes…
Morning Gathering
AM Rides & Skill Sharing Sessions
Lunch Gathering
Afternoon Rides & Skill Sharing Sessions
Evening Gathering, Awards, and Prizes
Routes & GPS Files
We've got some excellent riding here in the Okanagan, and we are happy to share some insider information. We've got short rides, long rides, easy rides, and challenging rides.
Come check out our ever growing resource for riding around Vernon, British Columbia.
Resources Include:
Route Descriptions
Photos (Usually)
Route Video (Sometimes)
GPS Tracks (Sometimes)
Social Gatherings
It's often fun to meet-up with fellow adventurers, especially after a day of riding. We've worked out some gatherings where you can expect some good food (sometimes free) and some draw prizes.
2019 Gathering Draw Prizes
We're excited about facilitating the giving away of all kinds of draw prizes for the people who attend any of our Gatherings – Group Rides and Social Gatherings included!
Sponsors!
If you are interested in supplying some goodies, please check out this information page for Sponsors.
Riders Edge Suspension has offered us FIVE $200 GC's towards a full suspension redux.
This is, quite simply, the single best improvement that can be made to any adventure bike. Noice!
We can give one of these away each day, and still have one left for an awards night special reward!
We sure do like our Seat Concepts seats on ALL of our bikes. What a difference!
These guys have been great to us in the past by offering GCs. Let's see if they can hook us up for 2019!
Draw Prize Pending Confirmation
We are Giant Loop Superfans! Great luggage for all our bikes and adventures. Hopefully the guys will hook us up for some give aways!
Draw prize pending confirmation.
Being able to chat with your buddy on a ride really adds to the experience. We've been using Cardo Systems headsets adventure biking, dirt biking, and especially snowbiking!
Draw Prize Pending Confirmation
We keep remarking about "These Little Radios"! We use them throughout the year on all kinds of adventures. Kenwood knows that we love them, so they will give us some stuff, right?
Draw Prize Pending Confirmation
We love these chin mounts by Dango Design for our action cameras. If you have seen any of our videos, we are using these.
Draw Prize Pending Confirmation
The Adventure Bike Gathering
September 3 – 6, 2018
Vernon, British Columbia
Great Videos to Help Get Prepared
The Adventure Bike Gathering is an off road focused event. Here are some great videos that we have shortlisted for you to help you prepare. This is really just a teaser. You should watch all of Brett's videos at MOTOTREK on YouTube.
Skill Sharing
One thing that makes this event really different is our built-in skill sharing sessions. See the booklet for details.
Basic Bike Set-Up for Offroad
Get your bike ready for going off road! As Brett explains, stock set-up is not ideal, unless you are just riding to Starbucks on your pony.
This is a great video to get you warmed up for the harder terrain.
This is a great video to get you warmed up for the harder terrain.
We have some climbs with bumpy sections, loose rocks, and babyheads!
0
Weeks
0
Days
0
Hours
0
Minutes
0
Seconds
Founding Sponsor
DATS is a web-based integrated management system that works with companies of all sizes. Headquartered in Vernon, B.C.
Join the Adventure Bike Gathering!
If you "Do" Facebook, that is likely your best place to let us know that you plan to attend, ask questions, chat with others, etc.
If email works best for you, feel free to reach out to us at TheAdventureBikeGathering@gmail.com.
Let's go on some adventures!